Fashion | Lifestyle | Grooming
Advertise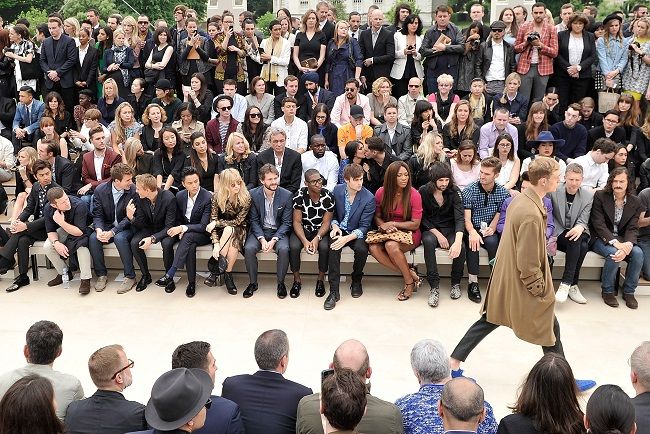 If you'd like to advertise your website/brand on Menswear Style to our vast readership there are many ways in which to be featured and promoted. Please read our about us page for a detailed summary of our achievements and history. For any specific bespoke advertising please contact us or email info@menswearstyle.co.uk to discuss opportunities.
We use Google Analytics to track all our website stats and according to Alexa.com we're the 2nd most popular UK men's fashion website by traffic. We're ranked in the top 50 global fashion blogs by Technorati, listed on the British Fashion Council blog portal, have a Klout score of over 80, listed on Fohr Card and we're 3rd in the UK's top men's fashion blogs according to Cision.
Our monthly website stats summary: Unique visits 40,000, visits 50,000, page impressions 100,000 (Dec 2013). We have a strong social media following of 25,000 twitter followers, 30,000 facebook fans, 4,000 Pinterest followers, 7,000 Instagram followers, 1,000 Google +1's and our reader demographic is: male 18-40, UK and US based, interested in men's fashion, menswear brands and how to style men's clothing.
Popular reasons to advertise with us include: to launch a new brand or collection, increase online sales/traffic, reach out to style conscious men, branding and consumer influence.
Here are some advertising options below:
Static banner header
We have 7 static banner slots on our website sized 125 x 125. They occupy a permanent position across our homepage and all other pages of the website including over 700 articles and content.
Static banner right hand side
We have large static banner slots on our website in sizes 300 x 250 They occupy a permanent position on the homepage and across all pages of the website including over 700 articles and content. These banners also feature on our monthly e-newsletters.
Add your website to our directory
This will give you a permanent link to your website on our menswear websites directory page. Our website has a pagerank of 3.
Sponsored competitions
Provide us with details of a prize competition such as copy, prize value, draw date, terms and conditions, images and we will edit and feature it with approx 300 words. We will then host and promote your competition on our website and social pages. An average twitter comp receives over 1500 Retweets.
Product reviews & brand posts
If you would like to submit a product/collection for review or simply have your brand featured on Menswear Style please drop us an email detailing what you would like. All products submitted will be given a positive blog review in no less than 300 words including pictures and featuring up to three links to your website. We also share these posts across all our social media channels.
Sponsored Posts
If you have a blog post or interesting article about your brand, news etc we can publish it on MWS and share it across our social media channels.
Photography
We have the luxury of attending many of the global fashion weeks and tradeshows. We can capture street style, shoot your new collection and cover the runway shows for your website or blog. Here are some recent projects we did for Reiss, Belstaff and Ted Baker.
Contextual Links
Here we simply mention and link to one of your products on your website within a daily blog post article.
Collaborations
We are always looking to collaborate with brands in various ways on special projects in particular. Do you need someone to write your brands blog posts? Would you like us to help you launch a collection? Co-host an event? Provide a quote, Feature on your website? Review your products? Be your brand ambassador? Model for a photoshoot? Co-design a menswear collection?
To find out our rates for each of the above please contact us for a media kit