Fashion | Lifestyle | Grooming
About Us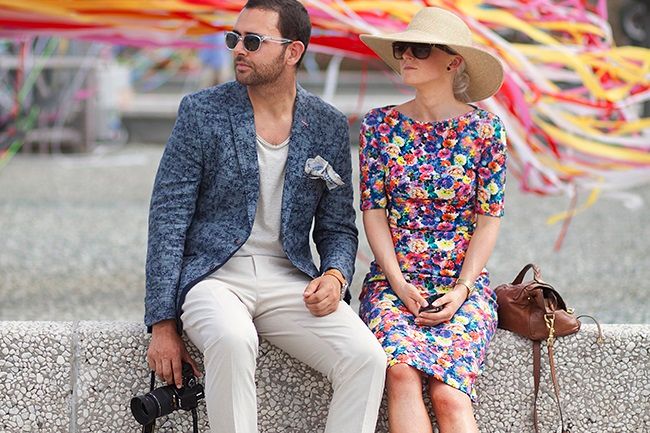 Menswear Style (MWS), born April 2012, is an independent daily online men's fashion, grooming and lifestyle publication which has quickly grown to be one of the leading digital magazines in the UK.
The Founder/Editor-in-Chief is 'Fashion Blogger of the Year' 2013 finalist Craig Landale, who manages a talented team of 70 writers who're a mix of fashion experts, menswear enthusiasts, grooming gurus and journalists who have vast experiences across diverse areas of the men's interests industries.
We love to collaborate with brands on special projects and so far we have had the joy of working with River Island, Oliver Sweeney, Reiss, Pinterest, Muji, Jaguar, Lacoste, Ebay and Tateossian among many others.


Project Timeline
2012
- Harrods blog of the week
- British Fashion Council recommendation
- Mainline Menswear feature
- Menlook collaboration
2013
- Get Rich Blogging by Zoe Griffin book feature
- Reiss collaboration and feature 1, 2
- Sales Gossip guest blog posts 1, 2, 3, 4
- French Connection guest blog post and feature
- Topman feature
- Fashion Monitor Fashion Blogger of the Year Finalist
- Pinterest collaboration
- Ted Baker trip and collaboration
- Mr Porter feature
- River Island collaboration
- Oliver Sweeney collaboration
- Fashion Fox sister blog launches
- Palladium Boots feature
- Blue Inc guest blog post
- Muji collaboration
- Jaguar collaboration
- Private White V.C. collaboration
- Belstaff collaboration
- Lacoste trip
- Kindle edition launches
- T.M.Lewin collaboration
- Vertu trip
- GTO London trip
2014
- Tateossian collaboration
- Selfridges feature
- Reiss collaboration
- Lacoste trip
- Eton collaboration
- Debenhams feature
- ASOS collaboration
- Hackett London collaboration
- Ebay collaboration
- Jaguar trip
- Levi's trip
- Radisson Blu collaboration
Highlights

Our Address
Menswear Style
Suite 4
28b Hampstead High Street
Hampstead
London, NW3 1QA
020 7433 3720 / info@menswearstyle.co.uk
*If you'd like to sponsor or collaborate with us please see our Advertise page